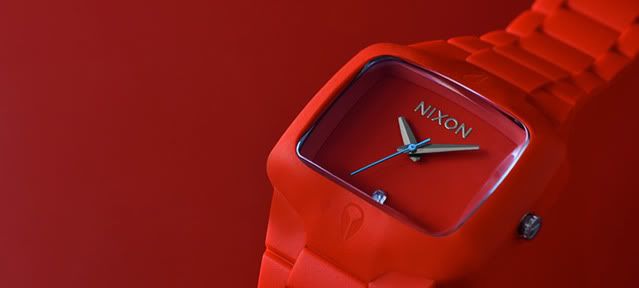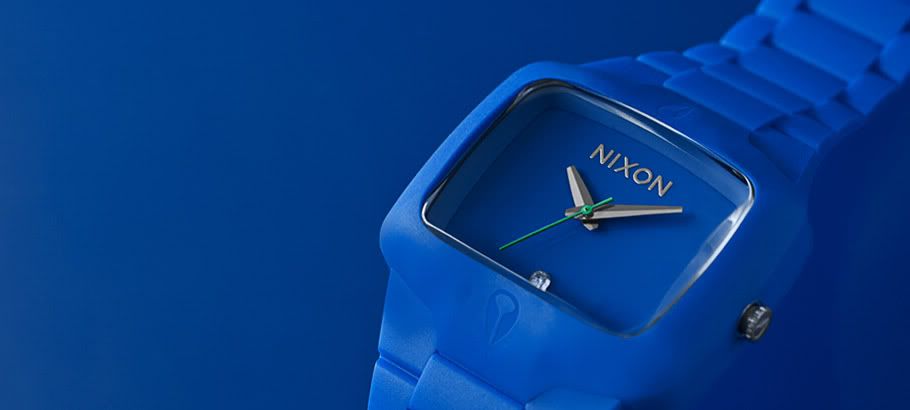 New from Nixon, please welcome a unique new interpretation of one of our most iconic designs: The Rubber Player. Beginning March 15th, 2009 Nixon's "4 x 4" will introduce 4 Rubber Players in a single colorway to the world.
On the 15th of each month from March to June a new surprise color will be released
. Participating shops will be shipped only 4 Rubber Players each month. Each surprise color will be kept secret. These will be the most sought after products in there line, and they look forward to sharing them with you. Mark your calendars!
*U can buy both colors online at Karmaloop.com